Make it in Germany newsletter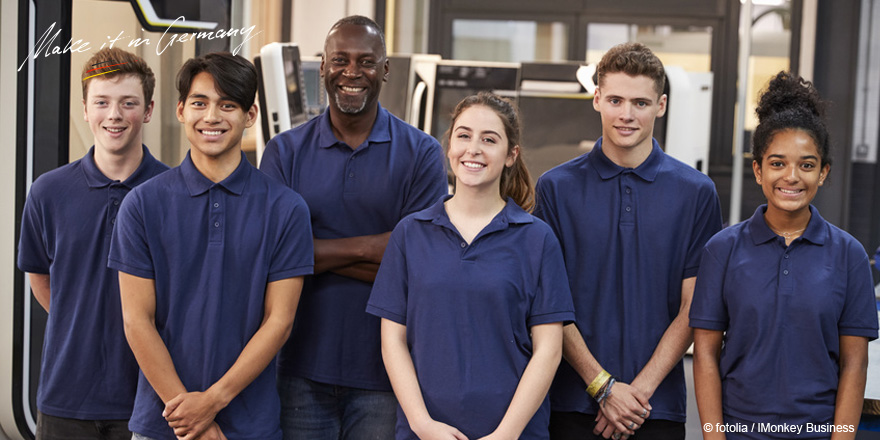 Newsletter no. 3/2019
Vocational training in Germany
Germany's dual vocational training system enjoys an excellent reputation around the world. However, many companies are unable to find enough apprentices. Recruiting apprentices from abroad is therefore a good opportunity to counteract this development. It not only helps companies secure the skilled labour they need, but also provides individuals from abroad with long-term career prospects in Germany.
---
Newsletter no. 2/2019
Immigration from EU Member States
Large numbers of people from other regions of the world would like to live in Germany for many different reasons. The latest data from the central register of foreign nationals (AZR)[1] shows that the migration flows to Germany are closely linked to the principle of free movement which applies within the European Union (EU).
---
Newsletter no. 1/2019
On 1 August 2012, the Federal Government introduced the EU Blue Card as the residence permit for highly qualified professionals from third countries wishing to live and work in Germany.